Welcome
---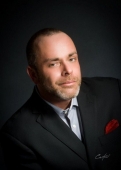 As a premier real estate agent in Richmond, I'm here to provide you with all the resources and information you need to buy or sell real estate.  I work with buyers and sellers in Richmond, Chesterfield, Midlothian, Powhatan, Mechanicsville and the surrounding areas and I've had extensive training in the latest real estate marketing strategies.  I'm confident that I can offer you knowledge and tools most other agents can't.
My career has included senior-level mortgage default servicing roles for market leaders such as SunTrust and Wells Fargo Home Mortgage over the course of the past 19 years – in both dynamic growth and recessionary environments.  In these capacities, I have served as a strategic business partner, led game-changing systems/process improvement/reporting initiatives, and built/delivered top quality end to end default servicing and collections services. I am a respected leader able to recruit and develop top talent, and influence teams to embrace aggressive goals and culture of teamwork and accountability.  In July of 2012, I decided to change my focus from back end processing to real estate sales.  My previous experience has already proven to be a valuable asset in my new endeavor.
Contact me so I can keep you updated on the latest real estate activities in our community and answer any questions you may have.
Thanks and I look forward to assisting in all of your real estate needs!
Steve M. Dunn, Realtor®
smdunn0772@comcast.net
(804) 467-9153